All backpackers and travelers have good, bad and just plain ugly hostel stories. This page is dedicated to my favourite hostels that I have stayed in around the world. Click on the images to be re-directed to their personal websites….
AUSTRALIA
-Mooloolaba
Mooloolaba Beach Backpackers
-my number one hostel EVER! I booked 3nights here and ended up staying a month. MBP is a real social hostel, close to the beach and river with events on every night of the week and free surfboards and bikes. Of course, its not always the places but the people that make a trip and i felt like part of a family here. I have every intention of going back.

-Mission Beach
Scotty's Beachhouse
-this place had a real chilled out vibe, super cute rooms and an awesome pool!
-Coolangatta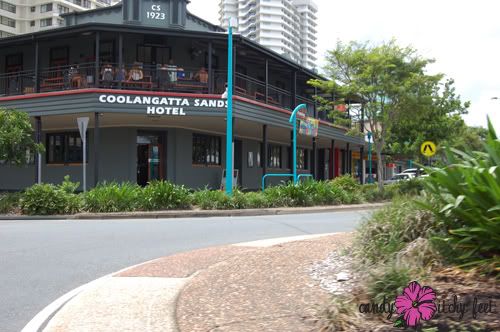 Coolangatta Sands Hotel
-OK, so i actually couldn't find any other hostels in Cooly. This hostel wasn't particularly cheap but it did have nice air-con rooms, a large balcony and its right on the main beach (15 min walk to Snapper Rocks). It also has a downstairs bar and if you happen to be there when the Quik Pro is on you might just meet a few pro's because they hold the after party there.
BALI
-Kuta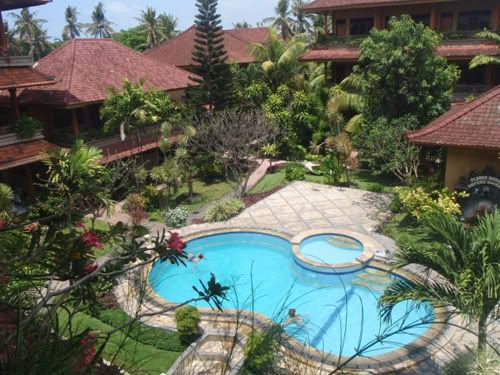 Suka Beach Inn
-this isn't really a hostel, you'll have your own room here or you can share with a friend. Its on Poppies II close to all the shops, restaurants, bars and clubs. You get a balcony or terrace (I spent so much time on mine) and theres a bath warm pool. Surroundings are pretty sweet and you can rent scooters and motocycles off the owner. Usually full of surfer types.(no website available)
THAILAND
-Koh Phangan
Dancing Elephant
-When you go to koh phangan some people tell you not to stay in the centre of Haad Rin because its not safe. I say experience it for yourself. I say go and stay at Dancing Elephant (only 5mins walk from 'Full Moon Party' beach). Its run by a guy called David who really cares about his customers and genuinely puts hostel-stayers safety first. David goes all out for moon party celebrations and opens his little bamboo bar and supplies UV paints.
EUROPE
-AMSTERDAM, THE NETHERLANDS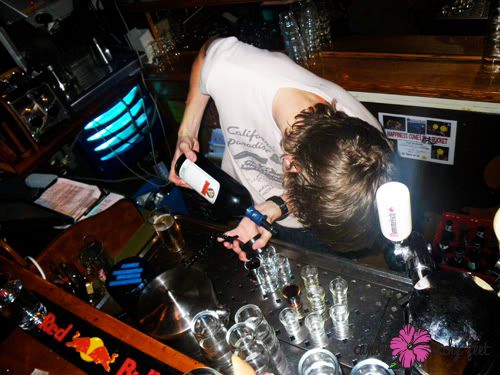 Flying Pig Uptown
-One of my favourite hostels in Europe. A pretty small hostel with an underground bar that plays trippy music and comes complete with cheap drink deals. Also comes with free breakfast of toast, cereal and crossiants
-LJUBIANA, SLOVENIA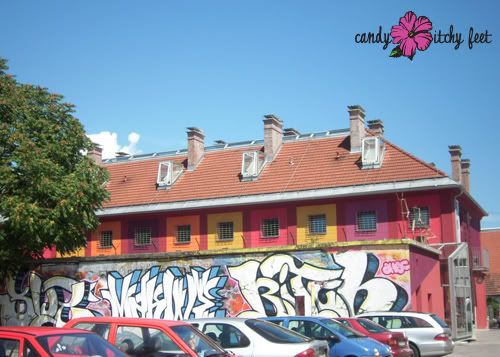 Celica Hostel
-The reason I've put this in here is its a former prison now turned hostel and if you book far enough in advance you can stay in a renovated cell. I booked late and had to stay in a normal room which was clean and pleasant. The hostel had a nice outside bar area and if you go round the back there's loads of graffiti and artwork which is worth a couple of photos for sure.
ARRIFANA, PORTUGAL
Arrifana Surf Lodge
-This place was booked through our Uni surf club. We spent a week in this gorgeous house which is a short drive from Arrifana's surfing beach. The hostel is a family run business by Sarah and Aldo who are both amazingly kind and welcoming. Aldo runs the surf school and Sarah cooks the best food every night and plenty of it. This is a perfect place to stay for  a group and is central to many surf breaks.